Chiropractor Sydney and CBD – Seeking Chiropractic Solutions in the City?
Whether you're sedentary and desk-bound or an active athlete, there are times when your body talks to you. And when it does, you should listen.
Because the longer you wait, the longer it can take even the best Sydney CBD chiropractors to set your body right again.
Since you're here, chances are good that you're suffering from new or long-standing discomfort and you haven't yet found a chiropractor in Sydney to help you feel good again, and with a plan in your hand to make sure you stay that way…
Or you know someone whose life is miserable because of unresolved acute or chronic musculoskeletal pain…
But whether the pain is old or new, due to injury or ergonomics, our Sydney chiropractors combine tried-and-true techniques with cutting edge, state-of-the-art procedures to help get you get back on your feet again with a spring in your step. Book online now.
Our Chiropractors in Sydney have solutions for…
Lower Back Pain

Shoulder Pain

Sciatic Nerve Pain and Sciatica

Neck Pain

Jaw pain

Rounded Shoulders and Forward Head Posture and Pain

Work Repetitive Strain Injury

Sport Injury

Painful Muscles, Pinched Nerves and Joints
…. and much more
With our almost 30 years of combined experience and logical, results-based, hands-on approach, we can diagnose and, where possible, correct most musculoskeletal problems by addressing:
Posture and ergonomics

Lengthening shortened muscles

Strengthening stabiliser muscles

Restoring flexibility to overstressed joints

Relieving nerve tension and,

Ensuring proper foot mechanics
If Exercise Doesn't Feel Great Something is Wrong…
Get Back in Action!
Marathon runners, we can make your runs less painful
Those who train, we can help with

lower back problems,

restore power, improve recovery and flexibility
Marital artists, we can fix old injuries and new ones
Footy players, we can

alleviate your back problems and

help with agility, power, and recovery
Weightlifters, we can increase the depth of your squat and power of overhead lifts
Triathletes, we can help you train harder, longer, and with less pain to improve your personal best times
A Note To Those Who Have "Tried Everything" But Are Not Better
Often we find those who have visited our Sydney city chiropractic clinic and had all the scans and made the rounds to all the practitioners are a bit jaded. Every practitioner has a different approach and it can be difficult to tell who is right. What they know is they still have pain and are not back to their active selves.
The body is complex and people are complex so there is a myriad of solutions for the same problem. Unfortunately, not all solutions are created equal, and going through all of them can prove expensive and frustrating.
Why our chiropractors think we can help……
We are experts in analysing movement and restoring freedom of movement in your joints and muscles.
We deliver one on one hands-on treatment, targeted to your needs in every chiropractic session.
We are approachable, thorough, and great at what we do.
Complex problems are just that. Honestly, It takes time for these issues to unravel and truly understand. From our point of view, that one on one time is the best way for us to learn about your specific set of problems and what works best for you.
Our Sydney chiropractors will listen to what has and has not worked for you in the past. It gives us great clues to the nature of your problem.
We address the problems and can restore function in your muscles in ways that most don't and have helped thousands of people like you.
Our chiropractors use their hands to get into and release your tight muscles and joints. It is not necessarily the most fun you ever had but you can see change and feel the difference.
We test and retest at every chiropractic appointment to know you are improving.
Our chiropractors treat the entire musculoskeletal system. It's all connected, so we have to treat it all. Jaws, wrists, knees, feet, elbows, thumbs you name it. We can't fix the unfixable but we are pretty good at everything else.
We have invested a lot of time and effort into evaluating different approaches from a variety of disciplines. Our only overarching philosophy is to do what we feel works.
We have been there too. Our relentless quest to find effective solutions to complex musculoskeletal problems was born out of trying to undo our own issues.
Are exercises necessary? Absolutely, but people with long-standing problems will undoubtedly have movement restrictions that limit what they can achieve with exercise. Exercising with tight and restricted muscles often perpetuates problems. Our advice: Fix bodily tension and restriction first and your body will thank you for years to come.
Book online instantly with one of our chiropractors in Sydney CBD or call us now to schedule our next available appointment ..… or a time that suits you better.
Still Not Sure?
You can also check out what our chiropractic customers are saying with our unbias 4.8/5.0 star rating from 48 reviews at Whitecoat. It's Australia's biggest healthcare provider directory and independent review site.  Read our reviews →
Book Online Now
Chiropractors on Pitt Street near Martin Place,
Sydney City
Our Sydney City chiropractic clinic is centrally located in the heart of the Sydney CBD.
The easiest way to visit our chiropractors is by foot, bus or train. We are near the corner of Pitt Street and Martin Place, opposite Angle Place in the city. 
Wynyard station is also 2 min on foot. Circular Quay and Town Hall station are about 10 min on foot. Wilson Parking is also nearby.
Book Online Now
Some common injuries our Sydney chiropractors treat
Meet Our Sydney CBD Chiropractors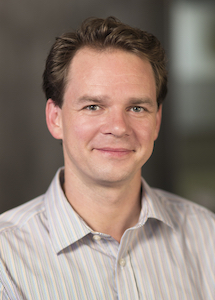 Dr Mike Badke – Chiropractor
Dr Badke is an experienced, friendly, and honest Canadian chiropractor who has delivered over 60,000 chiropractic treatments in 20+ years of practice in Sydney CBD. He has a long history of treating active people and city office workers.
Chiropractic Education
Doctor of Chiropractic, University of Western States, USA
During his studies to become a chiropractor, Dr Badke's personal experiences with conventional treatments drove him to get trained in Active Release Technique ®.
Learn More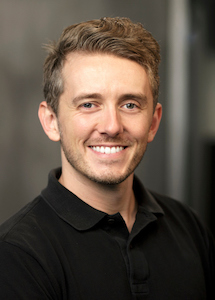 Dr Damian Brown – Chiropractor
Dr Brown is a very experienced and warm chiropractor with a passion for sports and health. He understands the needs of active people having spent many years competing in Crossfit, long-distance running, and martial arts.
Chiropractic Education
Master Degree in Chiropractic, Macquarie University, Australia
While Dr Brown was studying science at university, he had a personal experience with a Sydney chiropractor that led him to change to a chiropractic degree.
Learn More
What Our Customers Are Saying
We are rated 4.8 out of 5 from 48 REAL and UNBIAS customer ratings and reviews at Whitecoat. This is Australia's largest healthcare provider directory and review website. Read them all →